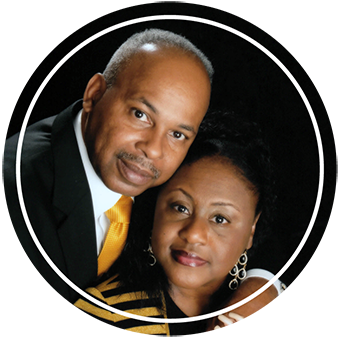 We bid you greetings in the matchless name of our Lord & Savior Jesus Christ. I am Pastor Thomas with my wife, Lady Marvette, of the Greater St. Mark Baptist church. Our church has been in existence for the past 90 years! We are in the heart of our community. This unique location has allowed us the opportunity to bring restoration, reconciliation, and revival to the surrounding area. I was anointed by God to "carry on" as the under shepherd of this great church.
I am excited that we are able to share with you some of the ministries and movements God has given to us. We are ordained by God to equip the saints and deal with physical, mental, social, spiritual, and moral needs of man in our community and world wide by the power and anointing of the Holy Spirit.
If you are looking for a place to worship or a place to call your church home, we invite you to come to Greater St. Mark Baptist Church where Jesus Christ is Lord. We look forward to seeing you soon!
In His Service,
Pastor & Mrs. Edgar L. Thomas